About Us...
Founded by John Shamshoian in 1991, Realty Concepts is a real estate brokerage with offices in Fresno, Clovis, and Oakhurst. Over the years, Realty Concepts has expanded to serve the Central Valley successfully, while maintaining our integrity and close-knit family atmosphere. Our agents are local experts, with deep ties in their communities and a dedication to meeting each of their clients' needs.
At our core, Realty Concepts is a family first and a company second. By placing people before profits, we have created a culture wherein our agents are empowered, our communities are served, and our clients are cherished. "We're obsessed with our culture. We don't run our business like a business. We see Realty Concepts as a mission: to serve our Realtors so they can serve their clients," explains J.P. Shamshoian, CEO and Owner of Realty Concepts.
At Realty Concepts, our values are simple: quality before quantity, service before sales, people before profits, you before us. Every day, we work to deliver on that promise.
Contact Us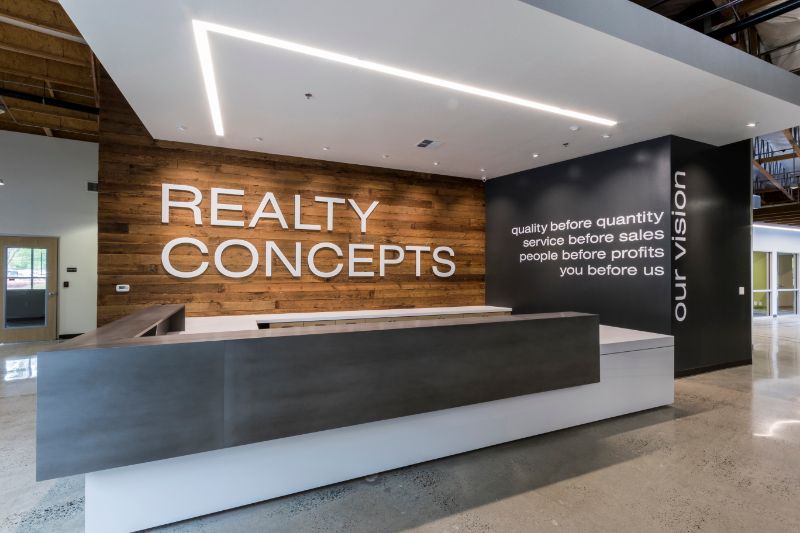 The RC Difference
Realty Concepts and our Realtors® have a reputation for holding ourselves to the highest ethical standards, working smarter than anyone else in the business, and always putting our clients' needs before our own. In an office full of ambitious high performers, vibrant personalities, and strong voices, we have created a loving, team-oriented, and truly unique family here.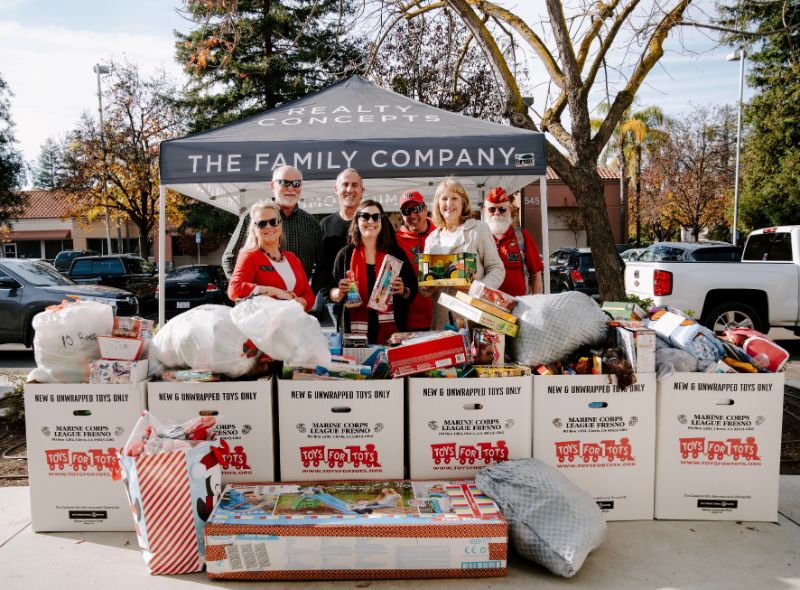 RC Cares
RC Cares is our outreach program, conducting multiple fundraisers every year to give back to our community. Its volunteers consist of RC agents and staff that love to uplift our beautiful community in any way that they can. With our yearly school supply, blood, food, and toy drives, we are able to help the communities that we work in. We also support our local firefighters and police departments with our Hearts for Heroes campaign where we deliver home-baked goods and hand-written thank you cards to their stations. We also contribute to numerous other campaigns throughout the year.
Testimonials
" I am quite fortunate to have known Tracy for many years both personally and professionally. She is smart, friendly and a wee bit sassy! She is also my go to realtor when I have a question, want to see a house, or just need something explained, in easy to understand terms. She has assisted me on more than one occasion with ideas on how to sell my home for top dollar, has given me great suggestions to help me find the right neighborhood for my family at a great price. She is quick to respond to any request and if you give her a chance you will see that she will quickly become your friend and your go to realtor as well. "
- Meschele
" Tracy is extremely knowledgeable and a joy to work with. She really helped us find the perfect home. She knows so much about the local area, we were able to depend on her advice throughout the entire process. I highly recommend Tracy!! "
- Stacie
" **100% RECOMMEND** Tracy is the best!! We sold our house so quickly, she was so efficient and professional. Answering all our questions in a way that us (regular people) understood. She is a great communicator. An overall wonderful person! Thank you Tracy!! "
- Sheila Alvarez
" Tracy and her team of professionals made the process of selling smooth and painless! "
- Noel M Norton
" Tracy Norton was an awesome representative of Realty Concepts and realtor! "
- Andy Garcia
" I was really impressed with Tracy Norton, she was very informative and had great communication with me. During the buying process we encountered some snags and hang-ups. Tracy worked very diligently to make sure we closed on time and the process went according to plan. We are all very grateful to have Tracy working with us to purchase our house. "
- Darren
" Agent was very helpful and pretty easy to get questions answered. I also liked that the agent I contacted, which was the listing agent would not represent both parties, she recommended another agent to represent us as the buyers. That says a lot for your business and it's people. "
- Herbert Davis
" With the real estate market being based on commission, our biggest concern was finding a real estate agent that we can trust and can provide us with the most fair and reasonable guidance in selling our home and also purchasing a home. Tracy was great in explaining the process and very responsive to all our inquiries. If she didn't have an answer, she will find someone who has the answer. She really goes out of her way to make sure that any concerns we have are resolved before moving forward with the next step; even going as far as staying up talking past 9 p.m. explaining things. She was excellent at making sure that she knows exactly what we are looking for or wanting to do and then make recommendations based off of our own personal preferences while explaining why she isn't recommending other things. Tracy really conducts her business in such a way where she's acting in our best interest in helping us make decisions that will get us to our goals. We highly recommend Tracy as a realtor to anyone looking for a trustworthy and reasonable real estate agent. "
- Mao
" Tracy was patient with us as we looked for the perfect investment property. She was always available to show us properties or to answer questions along the way. Very happy with her as our agent and would be happy to refer her to others. Thanks Tracy!! "
- Samantha Frisina
" Tracy Norton is who you should run to for all your real estate needs! She is very detail oriented, and a wonderful person! She will make sure everything is followed through in detail and speak up to you as needed. What a great experience with her by our side. Thank you Tracy! "
- Sheila A Alvarez
" Tracy is the best agent I've ever worked with, I can't recommend her enough! My mom passed away suddenly and I needed to sell her house. I live out of state and was stressed about having to deal with the sale on top of everything else. Tracy went above and beyond scheduling and meeting with everyone I needed to sell it. She found a junk removal person for me, she set up and met with the termite inspector, she even made time to jump on a conference call with my attorney to make sure we were following court orders, something I didn't even know I needed to do. She was professional and really knew what had to be done. In the end she sold the house quickly for top dollar and more importantly then the sale she kept me calm and made me feel at ease and comfortable during the whole process. I will forever be grateful to her! "
- Elizabeth Moreno
" Tracy handled a very difficult seller/agent in the most professional manner. She was proactive with her communications and candid with all expectations during the sales process, which allowed us to clear many hurdles without any disappointments. We appreciate Tracy guiding us to a very happy close! "
- John Candiloro
" Tracy was a joy to work with. She was quick to respond to all of mine and my husband's questions and requests. She is extremely knowledgeable when it comes to both selling and purchasing a home. I would recommend Tracy without any hesitation! "
- Amber
Previous
Next